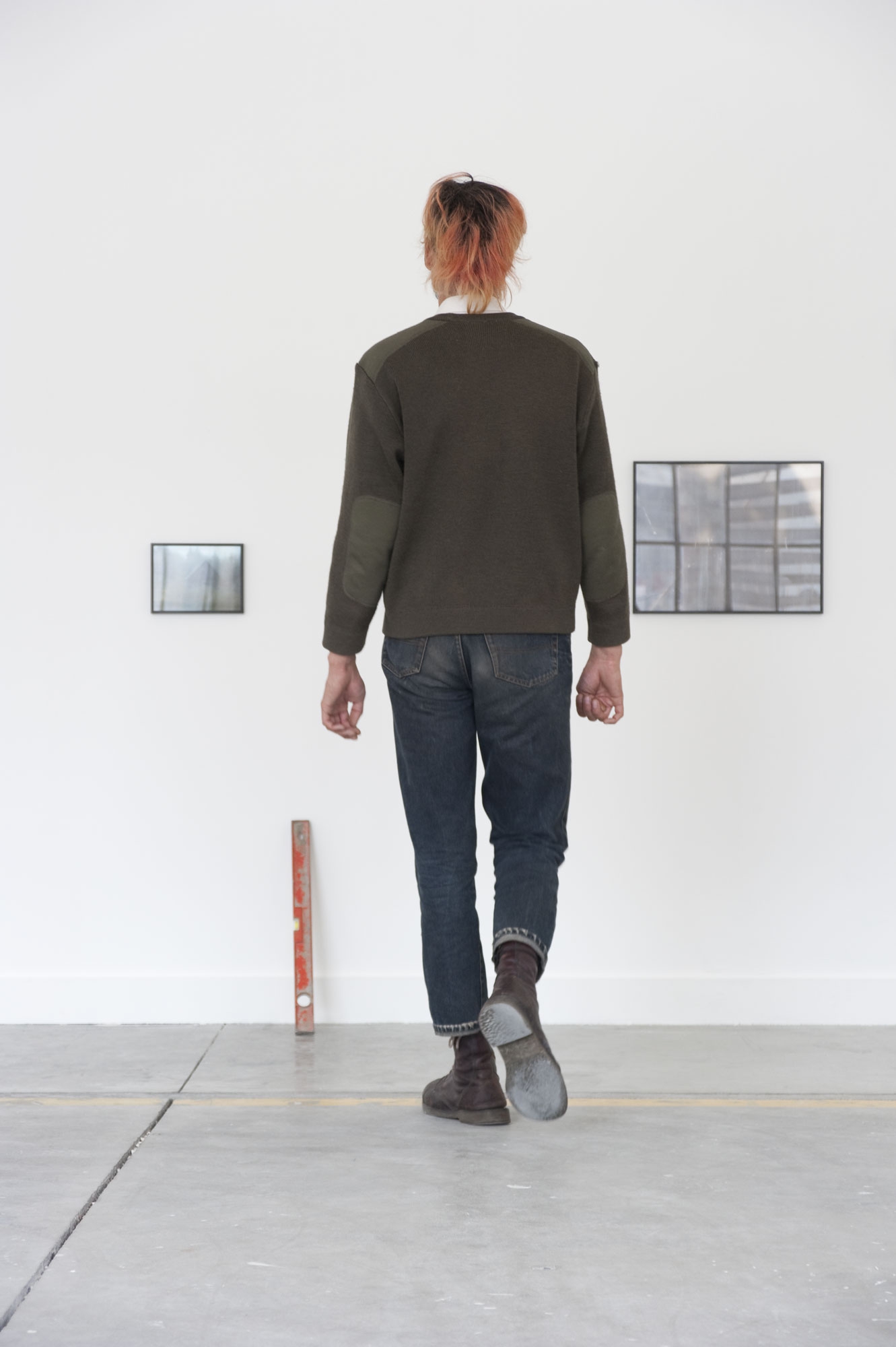 Accrochage à l'ESADSE
© S.Binoux
Accrochage à l'ESADSE
© S.Binoux
Unique resources for students
State-of-the-art equipment: the School's 5 departments possess a considerable range of high-quality machines:
Publishing department
-Etching press, screen printing, lithography, linocutffset printing, large format digital printing.
Digital department
- Macs and PCs, 3D software, graphics software, vector graphics design software, image processing software, scanners, printers.
Modelling department
- Ceramics, forge, thermoforming, moulding, metalworking, joinery, cabinet-making, 3D printer and scanner.

Photography department
- Conventional photography, small, medium and large format, digital photography, studio, conventional black and white lablarge format digital printing.
Video & sound department
- Digital shoot unit, film set, digital editing, analogue editing, sound studio.
A media library
The media library is specialised in art and design, with an emphasis on contemporary artistic creation and writing in connection with the teaching offered. Books, magazines, exhibition catalogues, films, cartoon books, end-of-course dissertations... in all, almost 37,000 documents, which are constantly being added to and which make the media library an essential resource within the School. It aims to provide the resources necessary to the students' research and plastic arts projects, to help and guide them in getting to grips with the diversity of contemporary art and thinking and to support them in their experiments. It participates in the enrichment of specialist Art & Design databases, in particular a database of references of articles accessible online (
www.bsad.eu
).
The Cité du design's materials library:
Over 800 materials to inspire all kinds of projects. Knowledge of materials and their innovative and creative potential is a major issue for both designers and artists. Oriented towards advanced materials, eco-design and know-how local to the Rhône-Alpes region, the materials library enables ESADSE students and teachers to root their projects and teaching in specialist technical knowledge and close relations with the fabric of local industry and research.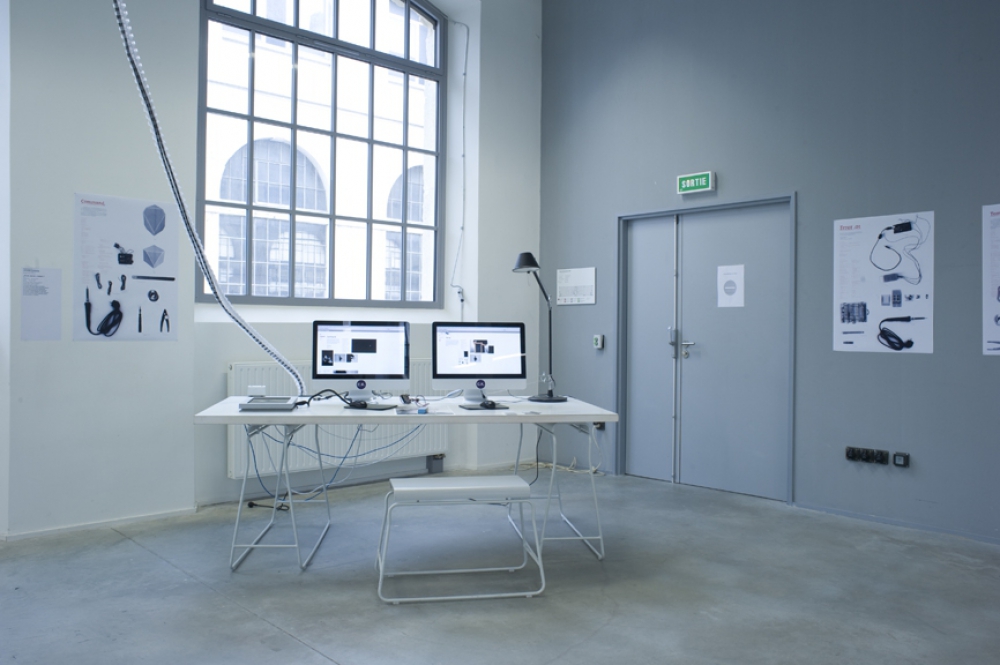 Photo : S.Binoux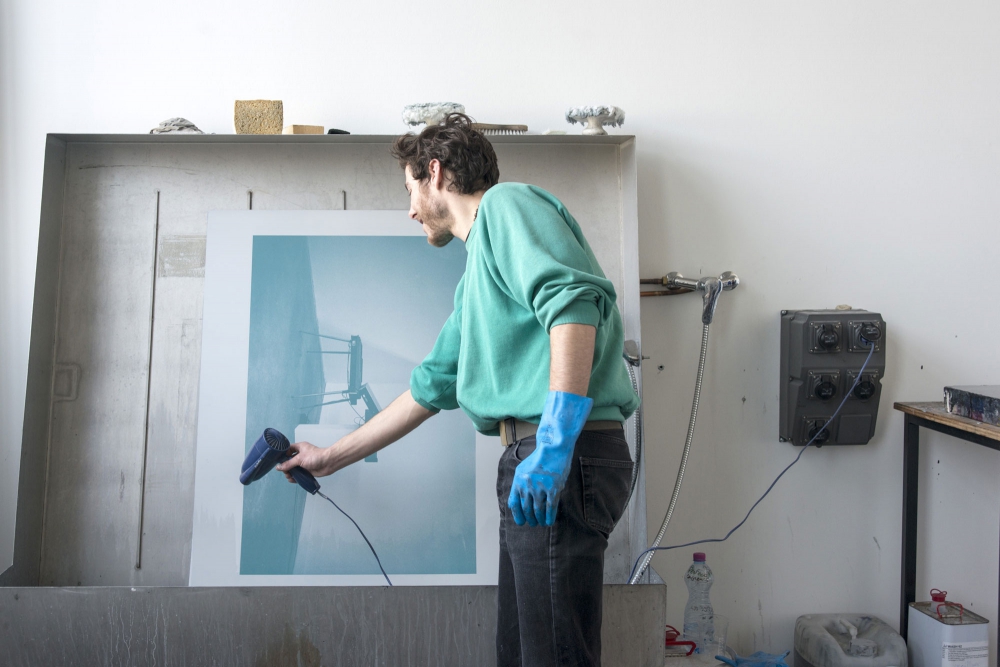 ESADSE - Atelier édition
© S. Binoux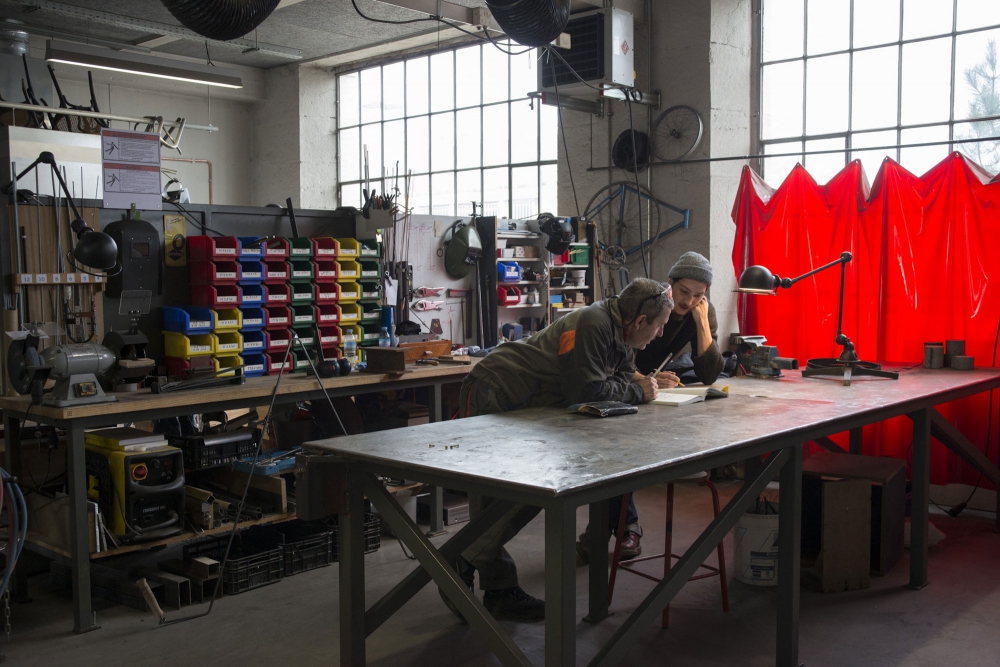 ESADSE - Atelier bois-métal
© S. Binoux
An ideal working environment
- An auditorium seating 296
- 2,110 m² seminar rooms
- 3,676 m² of production workshops
- 2,184 m² of work space for students
- 2 exhibition spaces, 800 m² and 1200 m²