De'Longhi Design Your Breakfast
International call for entries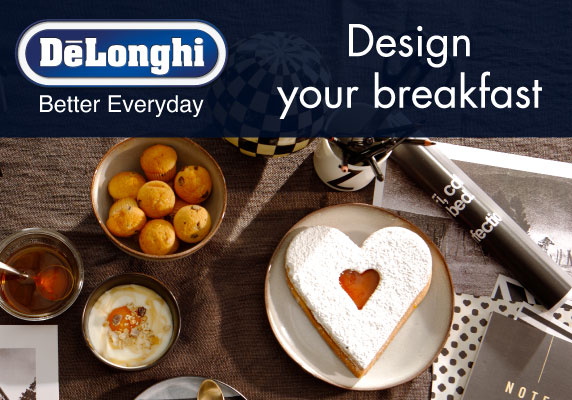 De'Longhi Design Your Breakfast - International call for entries


New idea contest on Desall.com: De'Longhi invites you to suggest new concepts for small appliances designed for the preparation of breakfast.
Beginning
The company was founded by the de' Longhi family in the early 1900s as a small industrial parts manufacturing workshop. The first major turnaround took place in 1974, when Giuseppe de' Longhi, the current President, transformed the company by introducing the first oil-filled radiator branded with his surname. Over the following years, De'Longhi expanded to include all portable heating appliances, air-conditioners and every category of small domestic appliances in coffee, food preparation and cooking, household cleaning and ironing.

Expansion
In 2000 De'Longhi's acquired the British food processing appliance producer Kenwood, which expanded its reach in the food preparation and secured its position as the leader in the kitchen machine category. The following year, 2001, the De'Longhi Group was listed on the Milan Stock Exchange.
In July 2012, from Procter&Gamble, the De'Longhi Group obtained the perpetual licence to use the Braun trademark on small household appliances.
Today
The De'Longhi brand is present in 33 countries with direct commercial subsidiaries and sells its product to countries all over the world, remaining committed to creating innovations that bring convenience and style into every customers' home, making their everyday better.
For more information:
http://bit.ly/DeLonghiContest
For all information and materials about the contest, please download the
contest materials
.

Contest timeline
Upload phase: 27th November 2018 - 7th March 2019 (1.59 PM UTC)
Client Vote: from 7th March 2019
Winner announcement: approximately before the end of May 2019
Total awards
€5000


Participation is free of charge and open to all creative people (at least 18 years old).